Cheap hotel and accommodation room reservation in Tokaj
Cheap hotel and accommodation room reservation in Tokaj
The famous Tokaj-Hegyalja is one of the world famous wine regions of Hungary. Maybe that's why it became a World Heritage Site in the year of 2002. Tokaj is Hungary's cultural and economic scene with unique natural attractions. It is worth visiting this region. All the wines of Tokaj-Hegyalja are of excellent quality, thanks to the great labyrinths of cellars extend beneath the villages of the region and to the ideal level of humidity and the constant temperature of the cellars, but Tokaji aszu is mentioned as "The king of wines, the wine of kings" You can easily find affordable hotels and accommodations in Tokaj, you just need to book it online before you come here. The hotels in Tokaj offer good prices and deals.
Tokaj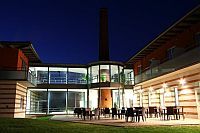 Tokaj
Special offer! Free night: 7 = 6 !
from EURO 44!
The Hotel Kelep ***, located on the bank of river Bodrog awaits the families, the lover of active holidays and the enthusiasts of fine wines in Tokaj, in the capital of the wine region Tokaj Hegyalja. The three-star hotel of Tokaj offers air conditioned rooms, traditional Hungarian dishes and excellent wines in the hotel restaurant and a modern conference room.
Hotel Kelep Tokaj 3* - Akcios Kelep Hotel Tokajon Price list, Online Reservation
Packages: 5 pieces
---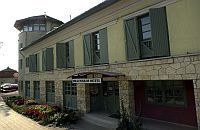 Tokaj
Special offer! Free night: 7 = 6 !
from EURO 25!
The 3-star Hotel Millennium is located in Tokaj, in the centre of the historical wine region Tokaj-Hegyalja. Hotel Millennium has 18 rooms providing you full comfort and an individually designed restaurant offering traditional Hungarian dishes and the special wines of the historical wine region Tokaj-Hegyalja for the guests. The Health-Wellness Studio of the hotel provides services to make your stay a pleasant experience.
Hotel Millennium Tokaj 3* - Akcios Millennium Hotel Tokaj Price list, Online Reservation
Packages: 2 pieces
---
© 2002 - 2018
www.hoteltelnet.hu
Hungary Telephone / fax: +36 (1) 227-9614 email:
info@hoteltelnet.hu
Hoteltel Kft. |
Travel Hotels partners
|
Aff
|
Privacy policy